Sexual Violence

VCU offers care and support and encourages people to seek help as soon as possible; also, as time passes, important evidence may be lost. The VCU community can contact the VCU Police Department (which offers the You Have Options program), VCU Health System Forensic Nurse Services (through the Emergency Department), and for students, Student Health Services and University Counseling Services. Equity and Access Services serves as the Title IX office for VCU and coordinates the university's response to reports. Students can explore, in a confidential setting, available options based on individual circumstances, by contacting advocates located in University Counseling Services at MyOptions@vcu.edu.
If you are a victim or witness to a crime, VCU Police officers are here to help take care of your needs, including assistance with securing counseling, medical or academic help.
Each of the VCU Police Department's patrol shifts have officers who have received specialized training in responding to victims involved in traumatic events.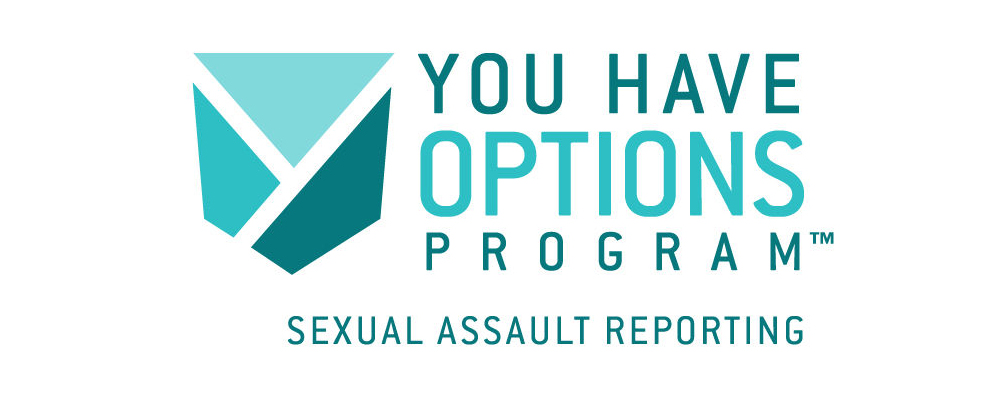 Image description: You Have Options Sexual Assault Reporting (logo)
The VCU Police Department uses the You Have Options reporting program for crimes that are sexual in nature. To read more about You Have Options Program (YHOP) or to file a report with VCU Police Department, please click the following link: VCU Police You Have Options Program. Note that clicking this link does NOT automatically file a report with the police department; you will have the option to do so on the redirected page. Please be advised that reports made online could take up to 72 hours for a law enforcement response. If you are in an emergency situation, or need medical or other resources immediately, please call the VCU Police emergency line 24/7 at (804) 828-1234.
If a victim calls the VCUPD at (804) 828-1234 they can request to speak or meet with one of the victim/witness specialists. There are victim/witness specialists assigned to every patrol shift.
Day Shift Officers: B. Boyd, E. Greer, I. Brown, C. Clark, B. Anderson, J. Evans, C. Green

Night Shift Officers: J. Merricks, J. Riemann, P. Haller, S. Wisegarver, M. Chatham, J. Klingman, J. Louis, D. Pulliam, M. White, H. Bush

Investigations: B. Jackson, F. Wiggins, D. Kelly

Community Policing: R. Lyle
Training and Education: J. Gotham
Victim/Witness Acting Coordinator: Ofc. Cierra Eldridge
Ofc. Eldridge can be reached during business hours at (804) 828-9748 or via email at eldridgeci@vcu.edu. Ofc. Eldridge's office is located at 224 East Broad Street, which is accessible by use of the GRTC Pulse.
VCU Police takes all reports of sexual assault seriously. The department does not encourage anyone to send information about alleged sexual assaults to anonymous online accounts or platforms that are unaffiliated with VCU, a university or a law enforcement agency. Doing so can put those who post, and those accused, at risk for online harassment and potential harm.
Where you can go for medical attention:
Within 5 days: To request a medical exam following a sexual assault, contact VCU Medical Center's forensic nurse examiners, 1250 E. Marshall St., (804) 628-0623.
After 5 days: For follow-up medical services contact University Student Health Services
Monroe Park Campus: 1300 W. Broad St., Suite 2200, (804) 828-8828
MCV Campus: 1000 E. Marshall St., Room 305, (804) 828-9220
If you are unsure of which option to choose, go to VCU Medical Center. You can also visit other hospitals in the greater Richmond area.
Forensic nursing services are also available at the Bon Secours facilities below. To reach forensic nurses at these hospitals call: (804) 281-8184 (Emergency Room) or Non-Emergency / Office (804) 281-8574.
Hospital

Address

Phone

St. Mary's Hospital

5801 Bremo Rd

Richmond, VA

Non-emergency: (804) 281-8574

Emergency: (804) 281-8184

Richmond Community Hospital

1500 N. 28th Street

Richmond, VA

Non-emergency: (804) 281-8574

Emergency: (804) 281-8184

Memorial Regional Medical Center

8260 Atlee Road

Mechanicsville, VA

Non-emergency: (804) 281-8574

Emergency: (804) 281-8184

St. Francis Medical Center

13710 St. Francis Boulevard

Midlothian, VA

Non-emergency: (804) 281-8574

Emergency: (804) 281-8184

Westchester Emergency Center

601 Watkins Centre Pkwy

Midlothian, VA

Non-emergency: (804) 281-8574

Emergency: (804) 281-8184

Southside Regional Medical Center

200 Medical Park Blvd.

Petersburg, VA

Non-emergency: (804) 281-8574

Emergency: (804) 281-8184

Colonial Heights Emergency Care

60 East Roslyn Court

Colonial Heights, VA

Non-emergency: (804) 281-8574

Emergency: (804) 281-8184

Short Pump Emergency Center

12320 West Broad Street

Henrico, Virginia

Non-emergency: (804) 281-8574

Emergency: (804) 281-8184

Consults are available at Rappahannock General Hospital

101 Harris Road

Kilmarnock, VA

Non-emergency: (804) 281-8574

Emergency: (804) 281-8184