Bike / Scooter Registration
Bike Registration
VCU students and employees are encouraged to register bicycles with the VCU Police Department. In doing so, VCU Police maintains a record of your serial number and a photo of your bike, making it easier to recover a stolen bike.
Registration
To register your bike, complete the online bicycle registration (by clicking "Register My Bike" on the left of this page) or contact our VCU Crime Prevention Team via email at crimeprevreq@vcu.edu. We will schedule a time for you to come to our headquarters and we will help you register your bike.
Where is my bicycle's serial number?
Common locations for serial numbers on bicycles are on the chain stay, down tube, head tube, and pedal crank. Some serial numbers may be on stickers that can be easily removed. It is best, under these circumstances, to engrave an identification number. Engrave the two-letter abbreviation for your licensing state and your driver's license number. This number is unique to you and traceable by law enforcement.
How-To Guide for Bike Registrations
Click on the online bicycle registration.

Fill in the blanks for contact information, your local address and your parent's / permanent address.

Fill in the blanks for bike information, then click "Save & Submit".
Other Bike Notes
VCU Police recommends that cyclists use U-locks. The department can provide VCU students, faculty and staff with a free U-lock (while supplies last). Visit VCU Police headquarters at 224 E. Broad St. for a free U-lock, follow VCU Police on social media for updates on U-lock events, or email crimeprevreq@vcu.edu to arrange a pick-up.

For registration inquiries, contact VCU Police at (804) 828-1196. For removal and impound inquiries, contact VCU Facilities at (804) 828-9444.

The Virginia Department of Transportation has a list of bicycle laws available online for your review:

Bicycling and walking in Virginia

.

Visit the VCU Rambikes site for more information on bicycle resources on campus

https://bikes.vcu.edu/

. Rambikes is located at 1106 W. Broad Street (on Broad Street near Harrison). Call (804) 828-BIKE (2453) or Email

rambikes@vcu.edu

.
Lock your bike to a rack with a U-Lock every time.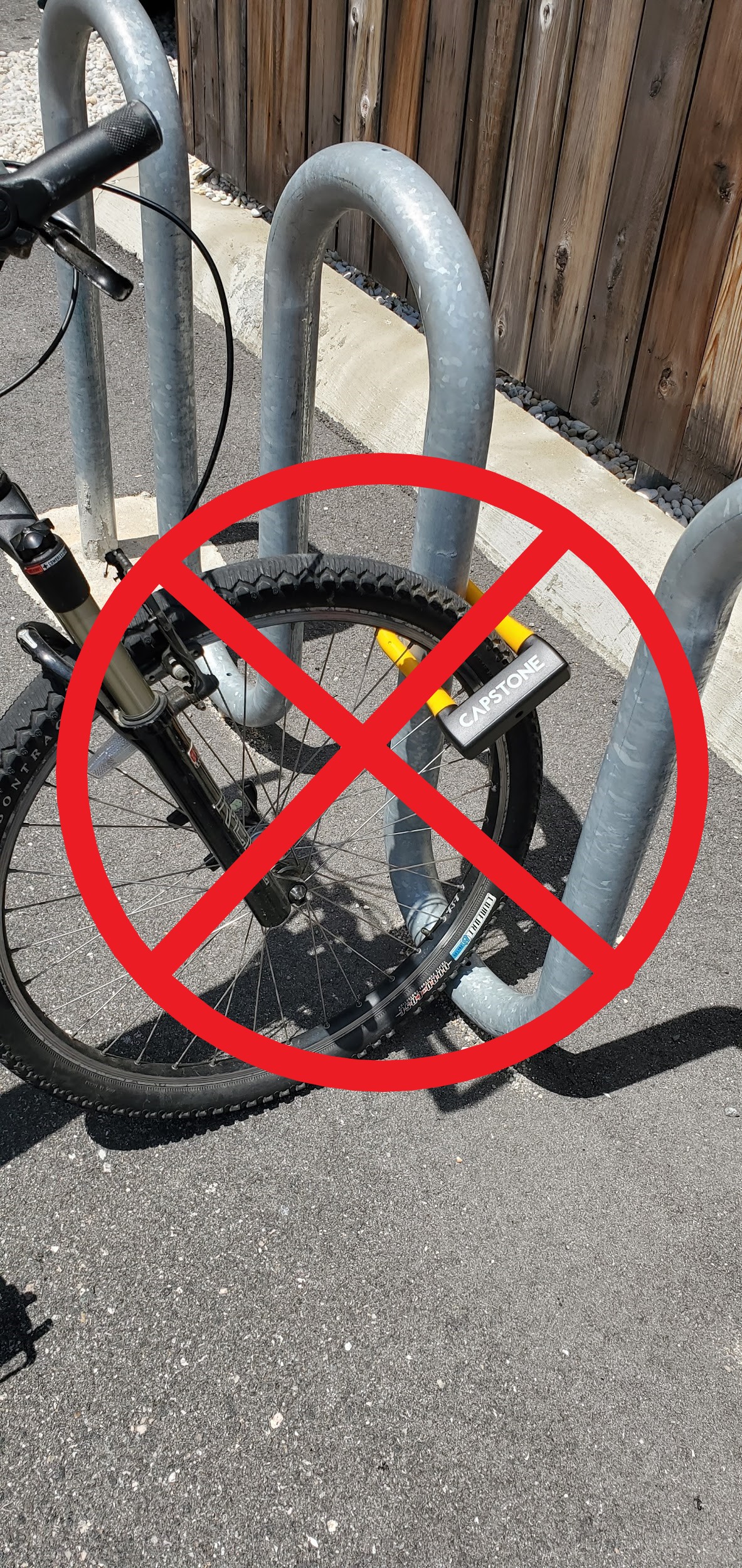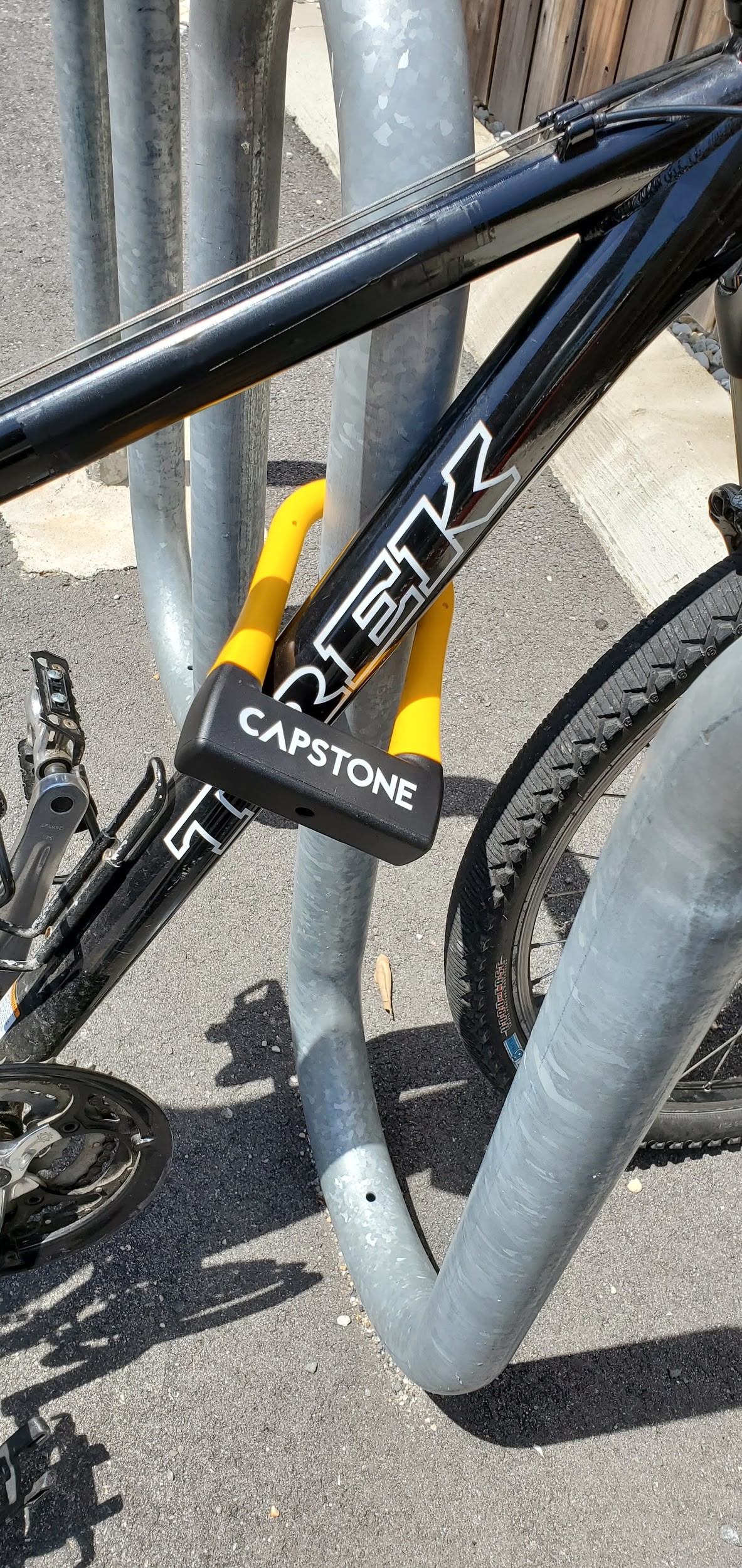 Photos: A bike wheel secured to a rack with a U-lock (left) and a bike frame secured to a rack with a U-lock (right).
Wear a helmet and use a light after dusk at night.